We continued to work on the songs, and to toy with the idea of playing them live. This had been a goal for a long time, but we could never find musicians who could play them, or at least who were willing to invest the time and effort to play progressive rock in general and these songs in particular.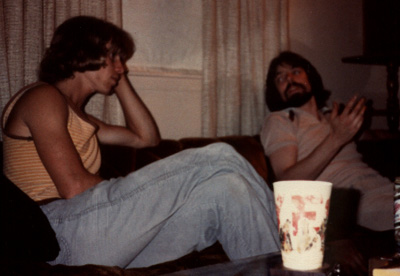 Bruce & Mike Musal
Jul 83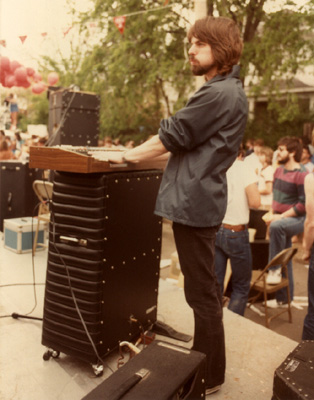 Onstage with the Motion Makers
Apr 84
Working at the TV station, I met a lot of people, many of them musicians.

The big party event of the year in Denton was (and I guess it still is) the Fry St. Fair. Here is a shot of me playing keyboard in some ad hoc blues band at the Fry St. Fair, April 1984.