On November 2, 2010, I was invited for a job interview at a market research firm that does contract work for public transit agencies all over the country. The company is called Dikita. I was hired, as had so often been the case, as a temporary contract worker to clean up an Access database that had been begun by an outside firm.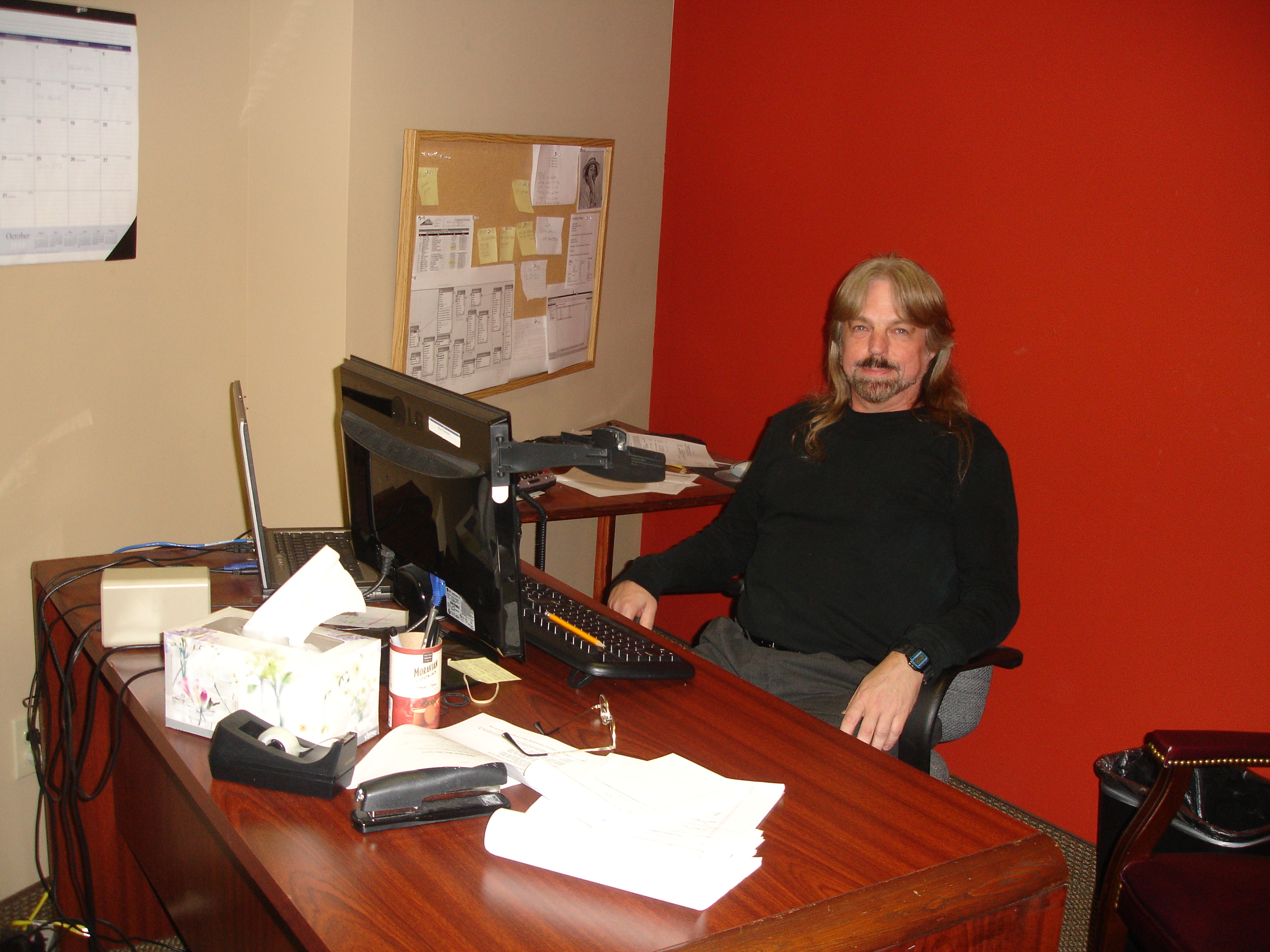 At my desk at Dikita
Oct 26, 2012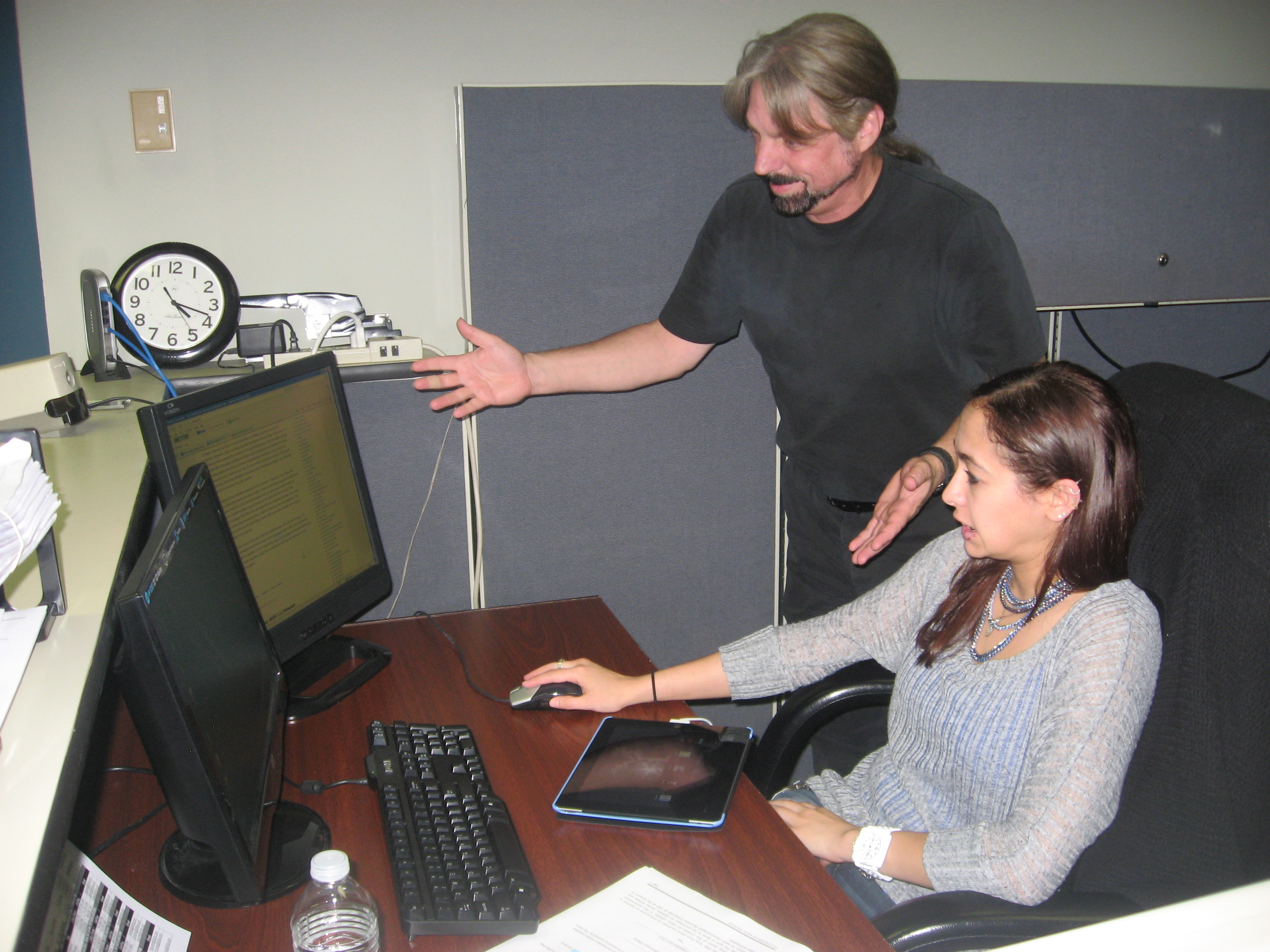 Working with collegue Kharima Maude at Dikita
Jun 03, 2011
The temporary contract would morph into a full time staff job that would last over eight years.
Dikita performed transit surveys for transit systems all over the country, which necessitated several road trips. Here is the crew celebrating after concluding a project in Denver, Colorado. Left to right -- Larry and Anita Stewart, Kharima Maude, Martin Wiggins and me.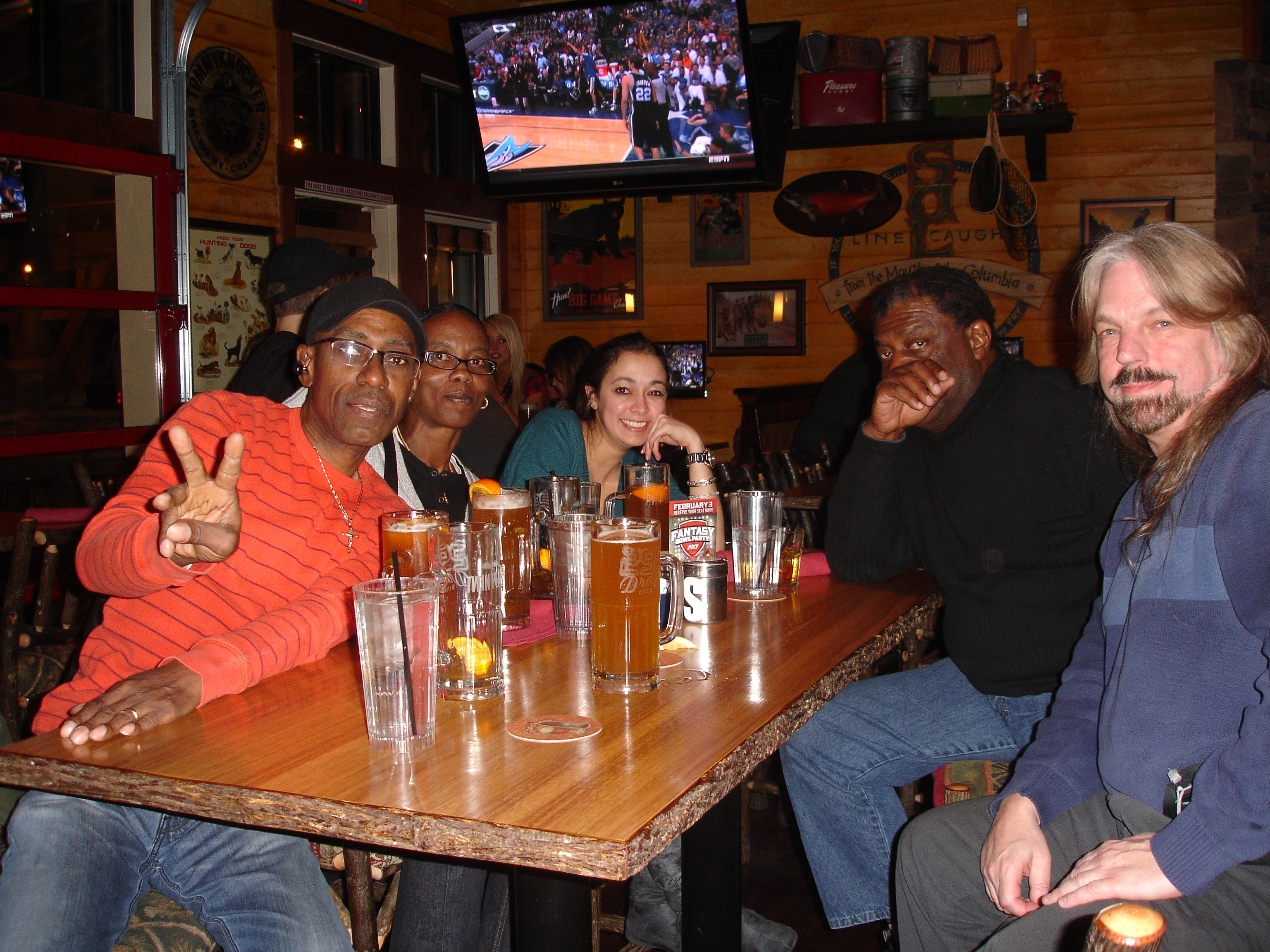 One of many out-of-town excursions with the Dikita crew
Jan 25, 2013