Mike and I have always both been avid record collectors. Here we are sorting through the bounty captured during a visit to Austin, Texas in November 1987. Note the record racks in the background.

Click here to search through my Record/Tape/CD Collection, which currently numbers over 1600 titles.

Some of my favorite bands include: Yes, Rush, Gentle Giant, Frank Zappa, Jethro Tull, Emerson, Lake & Palmer, (the original '70's) Genesis , Steve Hackett (formerly of Genesis), U.K. , Crosby, Stills & Nash, The Who...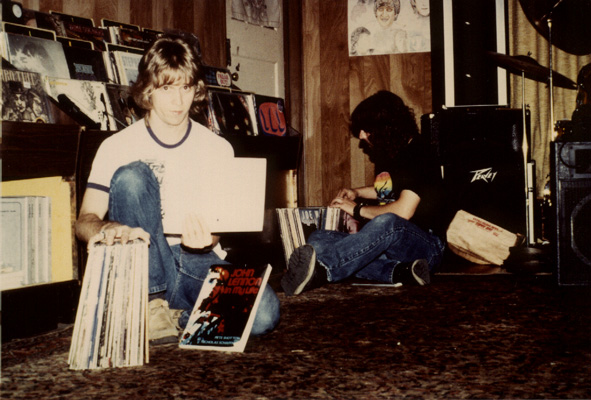 Bruce and Mike after a shopping spree in Austin
Nov 1987