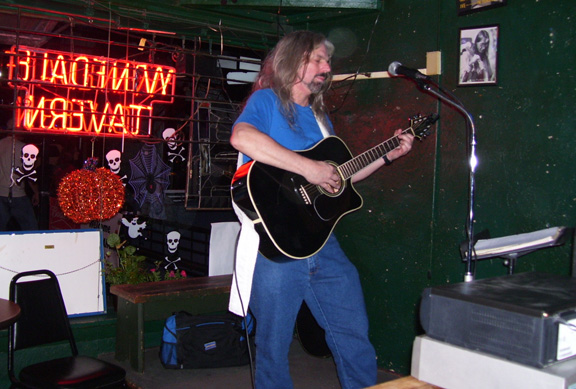 Saturday night at the Winedale Tavern on Greenville Avenue in Dallas
Oct 17, 2009
I picked up where I had left off with The Riot Act.

I revisited and polished the partner-in-a-box backing track and once again hit the bars. A few open-mic sessions allowed me to "knock the rust off" and get up to speed again.

By mid October I was doing my first full length gig.