During October 1996, I teamed up with Cory Moyer to form Two Track, an acoustic guitar duo. Although the duo only lasted a few weeks, it showed promise.

Cory and I have very similar tastes in music. It was easy for us to come up with a long list of songs we wanted to play. We found that our repertoires contained much of the same music already, so the music came together very quickly.
I took these pictures of Cory during a performance with another band, August 1988. Unfortunately, there are no pictures of us doing the guitar duo.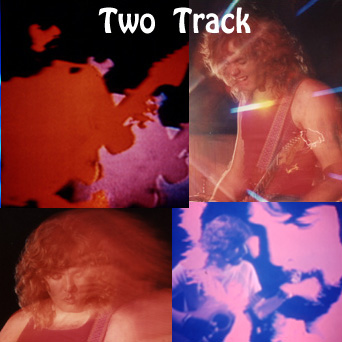 Two Track (Bruce and Cory Moyer)
Aug 1996